PleasureStore.ie Ireland Best Dildo Guide

Dildos are one of the most recognisable and popular types of sex toys on the market. With hundreds of options on offer, it can be confusing to pick out the perfect one for you. Great for both men and women in couples or solo, they also make versatile additions to your sex toy collection. PleasureStore.ie Best Dildo Guide breaks down the different categories of dildos and their features, so you can choose the best type for you.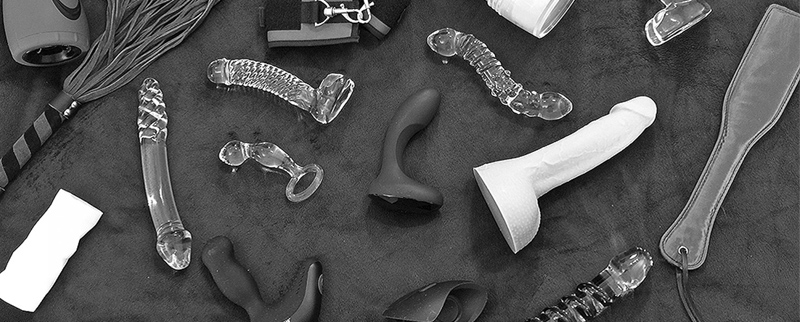 Realistic
Pretty self-explanatory! Realistic dildos are moulded to look like a real penis with all the veins, textures and prominent head of a lifelike erection. This type of dildo is available in a huge range of lengths, girths and colours that are all designed to replicate the real thing as closely as possible. A wide range of different materials is available. Silicone is generally a bit firmer, while TRE or PVC give a flexible feel that some people find is more lifelike.
Best for: Ideal for beginners.
Double Ended
Perfect for sharing with a partner or indulging in extra-large length for solo play. Double ended dildos are usually made of flexible silicone or rubber so they can be moved and manipulated into different shapes to accommodate a variety of positions.
Best for: You've probably used a dildo before and now you want to experiment with a partner or even try double penetration.
Suction
Designed for hands-free play that lets you ride and grind for dual clitoral and vaginal stimulation. The body of a suction dildo looks the same as any other, but its strong suction cup base is what sets it apart. Attach it to any smooth, flat surface like a hard floor, tile wall or bathtub.
Best for: anyone! Suction dildos are incredibly versatile and come in a range of sizes and styles to suit all tastes.
Glass
Hard and unyielding, glass dildos often have an intense texture built into the glass to provide incredible internal stimulation. Glass is also suitable for temperature play so you can soak it in hot or ice cold water before use for a unique sensation that stimulates your nerve endings.
Best for: Experienced users may enjoy the new sensations while newer players might like to try one of the smaller glass options.
Vibrating
Penetration is great, but spicing things up with powerful vibrations can add an extra level of pleasure that feels amazing. Vibrating dildos may have a bullet vibrator built into the base or may use a removable remote control egg vibrator to provide the power.
Best for: Beginners who want to try something a little 'more' than just penetration.
Large
The bigger the dildo, the more intense the sensations! If you're new to this type of toy, you probably want to start with something much smaller, but if you're an experienced fan then the extreme length and thick girth of a big dildo could be for you.
Best for: Experienced dildo users. The length and girth are probably a bit too much for first timers.
Strap On
Most dildos with a flat base or a strong suction cup can be used with strap on harnesses. A lot of harnesses also come with their own strap on dildo, so you know for sure it's compatible. However, as long as it can fit through the 'o' rings included with harnesses, then you're good to go!
Best for: Players who want to share their fun with a partner. Experienced users and beginners are all catered for with a huge range of styles.
Whatever you're after, there's a dildo out there for you. If you need more help selecting the perfect one, then please contact our customer satisfaction team: info@pleasurestore.ie