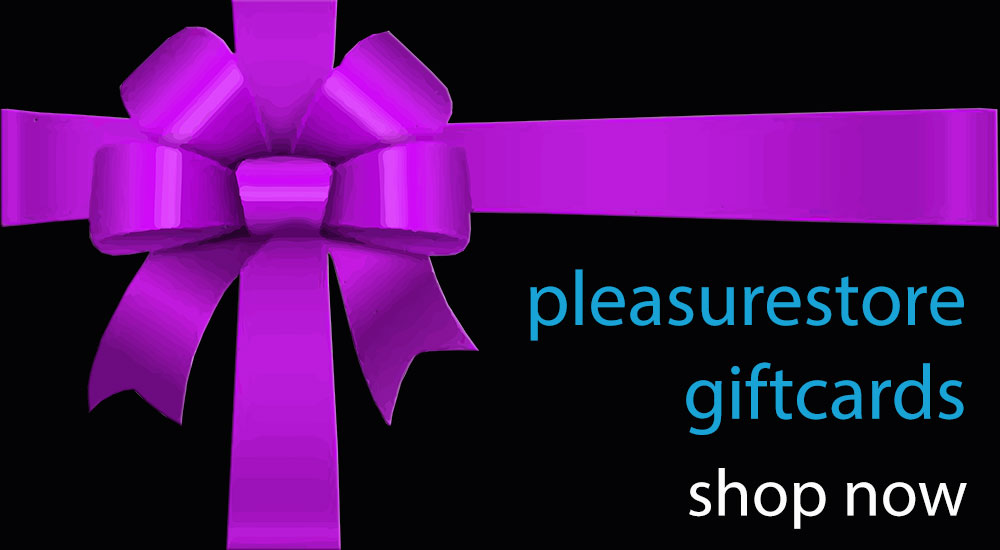 Not sure what to buy or want to treat someone special to the choice of our entire range? PleasureStore Gift Vouchers are available in €5, €10, €20, €50 and €100 denominations and will be dispatched to the email address entered when selecting the Gift Voucher. We will email the vouchers directly to the gift recipient.
Gift Vouchers can be bought individually or alternatively select an exact value. For example, if you would like to give someone €80 to spend at PleasureStore, simply purchase a €30 and a €50 voucher. The recipient can use their vouchers for one big order, or use one and spend the other later. Please note that we cannot give change on vouchers.
If you are purchasing multiple vouchers and would prefer these to be combined onto one card, please get in touch with our Customer Service team either before you place your order or immediately afterwards.
If you are the cardholder, you are eligible to claim a Free Gift with your Gift Voucher order (as long as you go over the €30 order value threshold). Just add the item you would like from the free gift section at checkout. If you are the customer using the Gift Voucher you are not eligible to claim a free gift with your order.
To apply your gift voucher, input your gift card voucher that you received at checkout for the voucher to work.
You may return an order (or single items) to us that were purchased with a Gift Voucher. We will then issue you with a Gift Voucher code for the sale price of the returned item. All returned items must abide by the normal Returns Policy.
Gift Vouchers can be redeemed up to one year from the date of issue.
If you have any questions please contact Customer Services on info@pleasurestore.ie
Buy PleasureStore Gift Vouchers to spend on a huge range of sex toys, lingerie, gifts and games.