To stay connected in a long-distance relationship having a phone is vital, but what if instead of just talking to each other from anywhere in the world, you could also have sex from anywhere too? Most long-distance relationships may not be easy sailing however technology luckily will make everything that bit easier. It is not an easy thing as you are missing your partner and there are miles of distance between ye. Without any physical satisfaction, it can be difficult to keep your bond intact. Sex toy manufacturers know it can be difficult to stay connected with your partner while ye are miles away from each other so that is why many of them designed sex toys with you in mind.
The game has totally changed with the evolution of sex toys, there are now many different ways you can stimulate, tease, and interact together whether you are in the other room or on the other side of the world. They are not going to replace you, but they will provide you with super fun in your struggles of a lonely night without each other. The main goal of the long-distance relationship sex toys is to allow you and your partner to sync up two compatible remote-control sex toys or wireless WI-FI based control to both you and your partner. Most sex toys come in pairs, one for the women and one for the man. So, let's take a look at the best long-distance relationship sex toys.
Lovense Max and Nora  
Nora and Max are a pair of remote-control sex toys that are controlled via the lovense remote app which is downloadable to most modern iPhone, androids, laptops, and tablets. Nora is the female toy and Max is the male sex toy. You can use both toys individually on your own, but the real fun starts when they sync together. The more the woman thrusts with Nora, the more Max vibrates and contracts with the air pressure. The more the man thrusts with Max, the more Nora rotates and vibrates.
Max is designed to resemble a vagina. It has an internal fleshlight style sleeve. It contracts and vibrates to massage your penis; air pressure is used to stimulate mild suction.
Nora is a rabbit style vibrator. The shaft rotates and vibrates creating dual stimulation which your partner can control.
Kiiroo is one of the most advanced teledildonics toys and long-distance sex toys company in the world. Kiiroo onyx is the male toy and pearl is the female toy.
The kiiroo onyx can be used as a regular remote-control sex toy and also be used as a VR sex toy for both you and your partner. On the front of the device is a touch-sensitive strip which will allow you to change between the 3 modes and control the speed of the device. There are contracting rings inside the chamber which sends pulses up and down the length of the penis.
This is a female vibrator which has 9 different vibration settings ranging from ultra-high vibrations to slow pulsations. The product also features a modern touch-sensitive control panel which makes it really sleek and classy. It allows you to have virtual sex with your partner.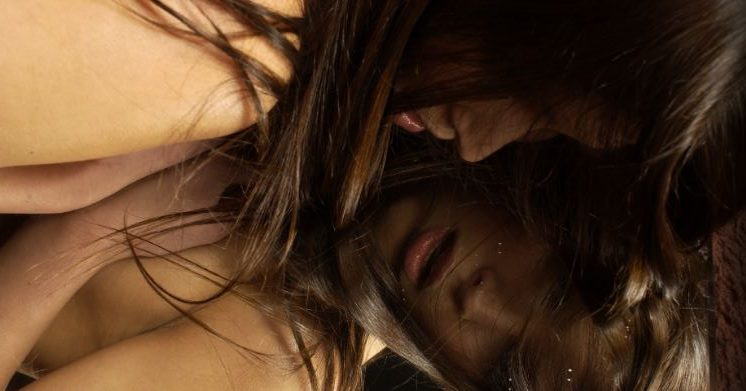 We-Vibe Sync 
The sleek and cool wi-fi vibrator for her. This toy and app are a whole level in technology. It is a 100% waterproof long-distance vibrator which can bend to many different vagina shapes. It is a wearable and hands-free vibrator. The toy can be connected through Bluetooth app which means you can connect and control from anywhere. There are 10 vibration patterns and 8 speeds which can be controlled through the app which will give you 80 possible sensations to explore with.
Lush and Hush Sex Toys 
Lush and hush is a great option if you would like to get kinkier with your partner. The lush is a powerful Bluetooth controlled vibrating egg for her and the hush is an app-controlled butt plug for both parties. Partners can give one another access to the control of their lush and hush remote control sex toy via the lovense remote app, however, these toys cannot be synced.
This is the female sex toy. It is a waterproof and silent egg vibrator which is made from 100% medical grade silicone. You can fit the entire toy inside the vagina except for the antenna. It is designed to stimulate the g-spot. It is controlled by a smartphone app which will allow you to control the vibrations of the device.
The hush is a butt plug designed for both female and male to use. It is silent and waterproof and is made of soft silicone. It is very comfortable to wear at any time. Use both products and control each other at the same time.
Vibease   
If you like to be in control of your partner, then the vibease is the perfect toy for you. It is a budget-friendly product and will keep both you and your partner very happy. It is a discreet and silent toy which can be controlled from anywhere. Have more fun and playtime by syncing your vibease to audiobooks.
Clone a Willy and Clone a Pussy   
Create an exact replica toy of your partner or lover's nether region with these great sex toys of a willy and vagina molding kits. The products consist of skin and clear coloured silicone, a stirring stick, molding powder, a plastic vibrator for the clone a willy, and a thermometer. You will need to use your own cardboard, mixing bowl, measuring cup, stopwatch, water, sharpie pen, and scissors. Follow the instructions included in the box to mold the perfect genitals of you and your partner. These products will provide realistic and accurate results, it is a fun and unique sex toy gift for both couples to enjoy and have plenty of fun.