Throughout history, humans have been experimenting with all the different ways of deriving sexual satisfaction. Adult sex toys are in existence for many years and sex toys have become more popular in the mainstream than ever before. Adult sex toys like vibrators are conveniently located next to the lube and condoms in stores whether online or in-store. The adult sex toy industry worldwide will reach 35.5 billion by 2023 from 23.7 billion in 2017. Whether you are single or in a relationship and may want to spice your love life up a bit, experimenting with sex toys is the way to go and there is plenty of products on the market today to help you along the way. There are so many options on the market today from vibrators, strap ons, butt plugs, cock rings, and so much more. So, let's take a look into what is the future of sex toys.
The Sex Industry 
Within many decades, civilisation engendered an increased level of freedom. This has led to very sophisticated technology and innovation throughout the sex industry. According to an expert assessment, the sex industry is currently worth over 15 billion and expects this value to double in under 3 years. The industry involves various sex-related services some including pornography, adult sex toys, magazines, strip clubs, and so much more.
The future of the industry 
The internet has made pornography very easy to access than ever before. Going from buying magazines on the shelves of the newsagents to being able to download videos and pictures in just a few clicks. Technology is moving at a fast pace. Will virtual reality experiences stop the entertainment and adult industries?
The Present Popular Adult Sex Toys
When it comes to adult sex toys, one size does not fit all. Self-pleasure options today are more precise in the way they function and a lot more prevalent than ever before. There is a lot of trial and error when it comes to finding the perfect sex toy suited to you. Online shopping has become increasingly popular. When shopping as a single male or female or shopping as a couple, there is so much to choose from for all your pleasure needs. So, let's take a look at some of the most popular adult sex toys at present.
Awand Waterproof Rechargeable Wand Vibrator
Wave your cordless Awand 10-Speed Waterproof Rechargeable Wand Vibrator and feel like a princess enveloped in the magic of sexual pleasures. It designed with premium quality medical grade silicone is body-safe, without any trace of latex or phthalates. Connect your Awand 10-Speed Waterproof Rechargeable Wand Vibrator to your charger or laptop.
B Swish – Bwild Deluxe Bunny Rabbit Vibrator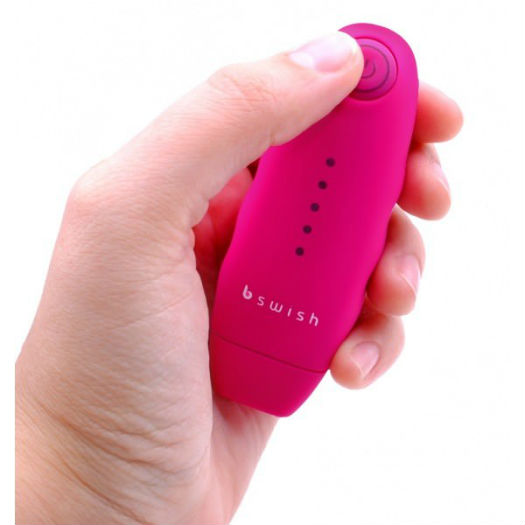 A female favorite, this rabbit massager has been reimagined for instinctual control and uninhibited play. The Bwild Deluxe Bunny features 6-functions of steady, pulsating and escalating power, which stimulate each body contact point courtesy of twin motors
Rocks Off Quest 10 Functions Beginners Prostate Bullet Massager
Quest is a slim and unintimidating vibrator for first-time prostate explorers and prostate thrill-seekers. Tease your senses for exciting new sexual experiences. You can take control of your own or a partner's pleasure with 10 exhilarating vibration and pulsation settings.
We-Vibe Sync App Controlled Vibrator
The we-Vibe is a USB rechargeable we vibe and 100% waterproof vibrator. Take full control over your sexual experience and feel closer to your partner than ever. She wears Sync during sex for stimulation to her clitoris and G-spot and together you both share the vibe. It is uniquely designed which is ideal for those pleasurable needs and will give you hours of passionate fun whether on your own or with a partner.
Holy Dong Small Size Pink Dildo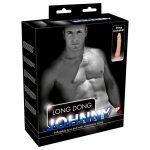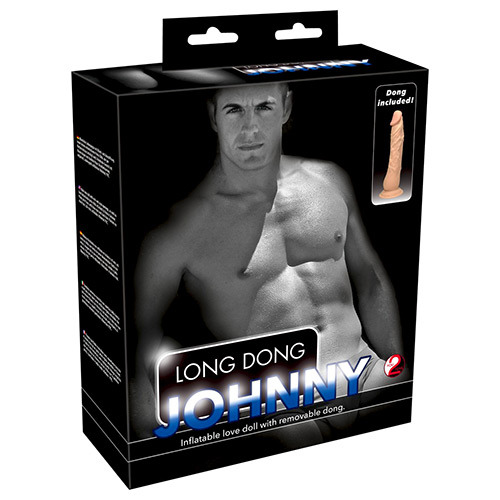 This Holy Dong dildo 4.5 inches Small Size is made of high-quality liquid silicone, very safe for your body. It is ideal for anal or vaginal stimulation and is perfect for all genders and all experience levels.
The pure plug is a beautifully designed, shiny, and heavy stainless-steel butt plug. It is defiantly above the average butt plug as a sex toy. It is great for prostate stimulation and strengthening the PC muscles. Each plug has an oval-shaped handle and a slight curve making it anal safe, easy to maneuver and easy to retrieve.
The Future of Sex Toys for Men
Technology is revolutionising the way both men and women can pleasure themselves. In just the last ten years, innovators have created some products that even rival the real thing while being extremely easy to maintain and use. The possibilities are changing with new products coming to light and being introduced into today's adult sex toy industry.
In today's world, a man is now not limited to just using his imagination during sex or masturbation, you can now hook up to an automatic machine to an interactive online adult portal that will transport you and your manhood into another dimension. You can experience real-life missions in the comfort of your own home.
Automated masturbation machines
Thanks to this new user-friendly innovation a man can now masturbate hands-free. It is powerful, hands-free, and very convenient. These can also be used for long-distance relationships.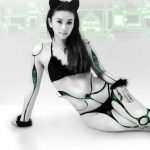 The closest thing a man could enjoy that was somewhat realistic was a sex doll. There is now a remarkable collection of lifelike sexbots available. They have many features such as full body detailing, skin-like materials, and internal pulsations. These futuristic bots can even learn names and have their own adult conversations.
The Future of Sex Toys for Women 
As if technology couldn't get any better, there will now be wearable clitoral vibrators. The vibrator is in the shape of a panty liner to allow women to wear it comfortably. It is Bluetooth enabled and app-controlled. It can be paired with both a smartphone or a smartwatch. This device will create a truly customised experience for any user. Everyone has different needs so you can customise the vibrations by pressing the app on the screen of your phone or smartwatch.