Now more than ever, many couples are introducing sex toys into their relationship. There is no better time to add a bit of spice into your love life with a new couple's toy. For many people, this means experimenting with toys to reach optimum orgasms. As a couple, you both may be new to sex toys so why not start by getting creative with some handcuffs, body paint or even a board game. Build up your love life with a couples sex toy such as a vibrator. There is nothing better than sharing a pleasurable and special moment with your loved one. Here is our guide to the top 10 adult sex toys for couples that we would recommend.  
Lovense Lush 2 Bluetooth rechargeable love egg vibrator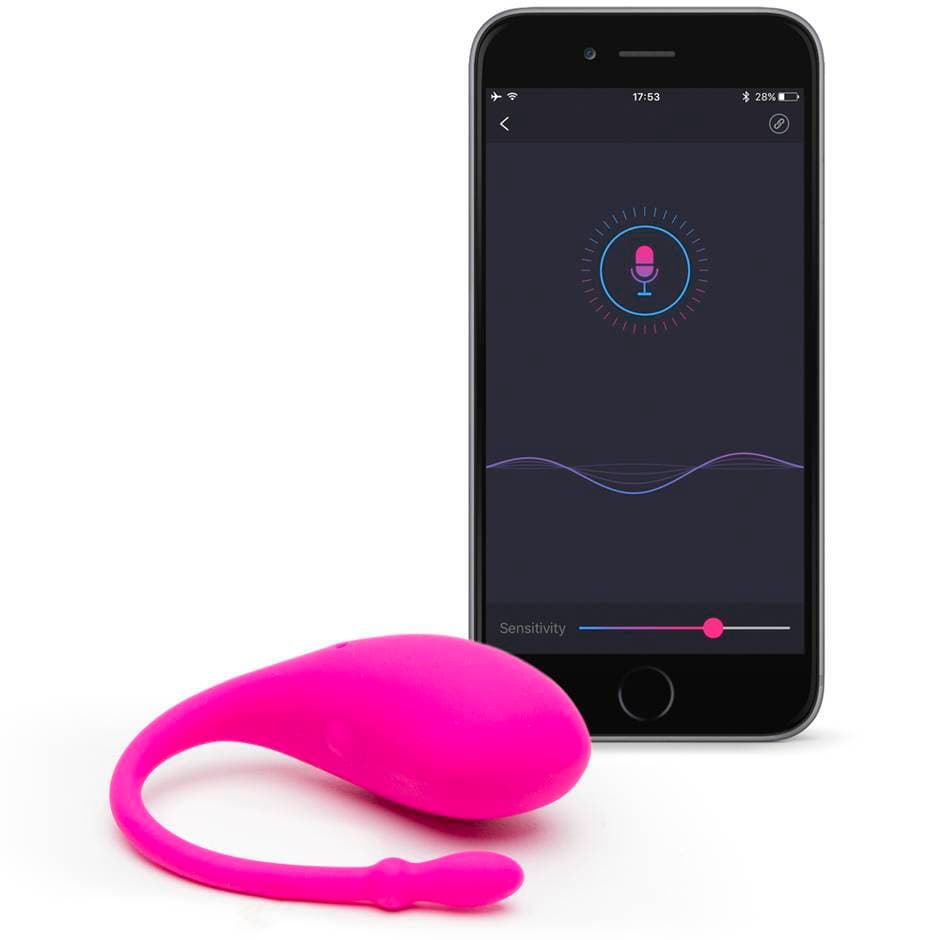 The Lush 2 egg vibrator is the ideal way to spice up a long-distance relationship and add that extra spark into a relationship. The device is wearable and designed to stimulate the clitoris and g spot with its rumbly and deep vibrations. Lush 2 is a bullet vibrator that can be connected to the Lovense app through Bluetooth. It is the ideal toy for couples to play and have fun with. You can allow your partner to control your vibrations through the app. The vibrator is silent once inserted and can be worn under clothing or used for sexual play. The vibrations can be controlled via the app so whether you want them soft, delicate, strong, and intense this is the ideal toy for you. The app can control the stimulations from up to 9 metres away and will allow up to 2 hours of continuous use once it is fully charged via any plug or USB port. It is simple to keep clean, you just wash it with mild soapy water or purchase an adult toy cleaner.
You can view this product here:
https://www.pleasurestore.ie/product/lovense-lush-2-bluetooth-rechargeable-love-egg-vibrator/
 
OhMiBod Esca 2 Interactive Bluetooth Internal Purple Vibe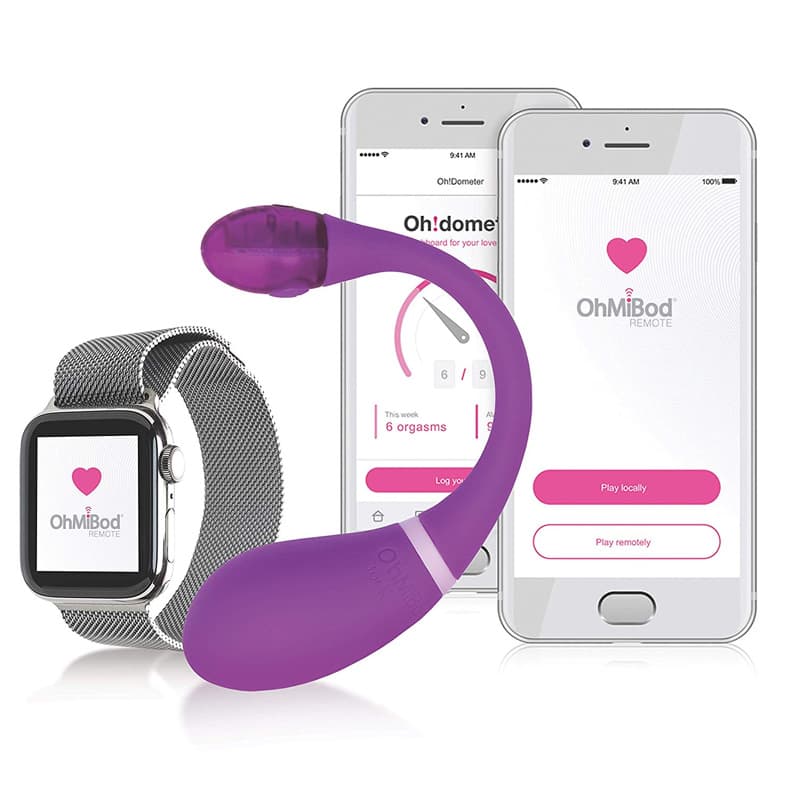 The Esca 2 Bluetooth vibrator is the ideal sex toy for couples who may be looking to add a bit more enjoyment and fun into their sex lives. Esca is a wearable vibrating device that allows you and your lover to engage from inside a room or from the other side of the world. Allow your lover to deliver intense vibrations for a truly unique experience. The vibrator has 3 settings through Bluetooth which includes full LED lights, full motor intensity, and ½ the motor intensity for webcam models. It is the perfect toy for on the go and it allows you to discreetly take pleasure quietly wherever you go. The LED illuminating light will sync to the vibrations, allowing your partner to see visual feedback. The toy has 4 manual modes of pulsation, the fun just never ends! It is small and lightweight to carry and is durable and safe to use. Download the oh mi bod remote app and get ready for a night of pleasure and delight. To operate the sex toy, simply press the button on the tail. The product comes with a 1-year manufacturer warranty.  
Svakom Emma Neo | Interactive App-Controlled Warming Wand Vibrator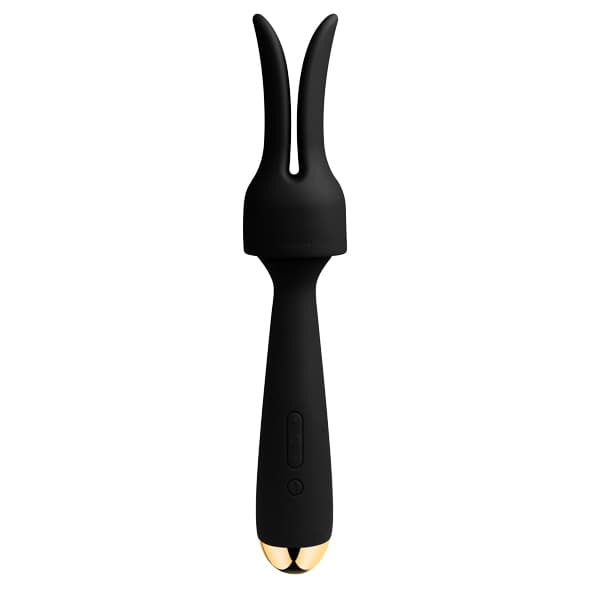 Emma Neo is a powerful wand vibrator that can be used to stimulate nipples, ears, neck, and all the other sensitive areas. It has detachable bunny ears that can be placed onto the wand. The wand can be controlled by your partner via the app for complete pleasure at any time and from anywhere. The toy is equipped with a high frequency vibrating motor with 5 + 1 vibrating mode and 5 intensities. The toy is a waterproof material so it is simple to keep clean and can also be used underwater. Emma Neo is also webcam interactive for cam performances. You can easily connect with your partner or fans through the cam app. Once the top is fully charged, you can enjoy 4 hours of extreme pleasure. The charging time for this toy takes up to 5 hours. You can also connect to 2D interactive videos so you can let your favourite content take you to better heights. The toy also has a built-in heating core with up to 38 degrees of constant temperature so you can also enjoy the wand in the colder months.  
Satisfyer Double Joy White App-Controlled Clitoral Vibrator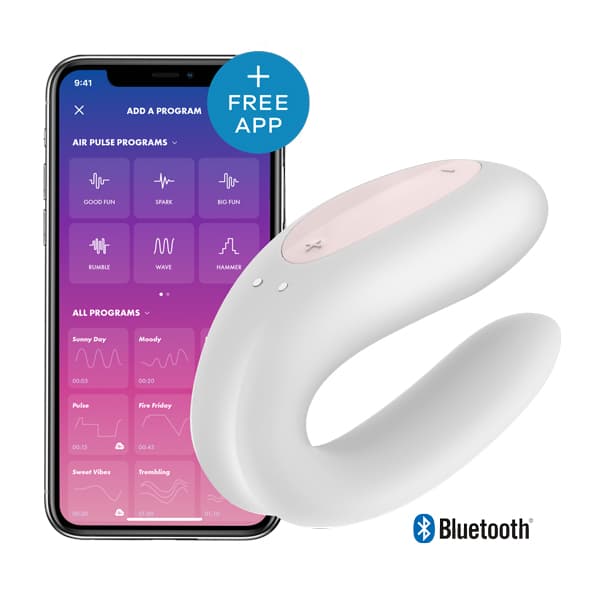 The Double Joy clitoral vibrator is a U-shaped vibrator that is inserted into the woman to enjoy intense vibrations while also stimulating the clitoris on the outside. Both you and your partner can enjoy this toy together. The toy can be controlled via the app for perfect partner play. Let your partner control your vibrations and a have real time partner experience. The toy material is waterproof and made of high-quality grade silicone which is easy to use and will absorb body heat fast. It can also be easily cleaned with warm soapy water. With its flexible and ergonomic design, it fits elegantly and provides a little touch of magic at just the push of a button! Both ends of the toy vibrate as it features 2 motors. The toy comes with 15 years warranty. It is fully equipped with built in rechargeable batteries. It is compatible with any Apple smartphone, android, apple watch, and tablet.  
 
B Swish – Bnaughty Classic Unleashed Vibrating Bullet Cerise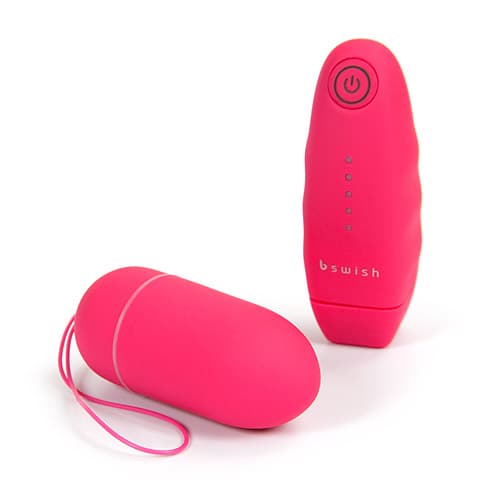 The b swish vibrating bullet is a waterproof and wireless massager. The shape and size fits perfectly against the user's sensitive areas. You can share an intimate moment on your own or with your partner. You can take solo control, or your lover can take control of the vibrations with the wireless remote which features 5-functions. The functions are controlled by clicking the button on the wireless remote. The toy lights up so you can easily play in the dark. The bullet is made from 100% body safe material which is nonporous body friendly PU coated ABS plastic. It is versatile and can be cleaned very easily. It is also safe for waterproof fun. Enjoy 3 hours of fun and excitement with your partner. For proper use of this toy, we recommend using a water-based lubricant. The vibrator adult toy is powered by 4+AAA batteries. It includes a pouch to carry the toy in and an instruction booklet. It is ideal for all kinds of external stimulation. It is available in a cerise pink colour which is ideal for the ladies.  
Lovense Domi Bluetooth Mini Wand Vibrator (includes Male and Female attachments)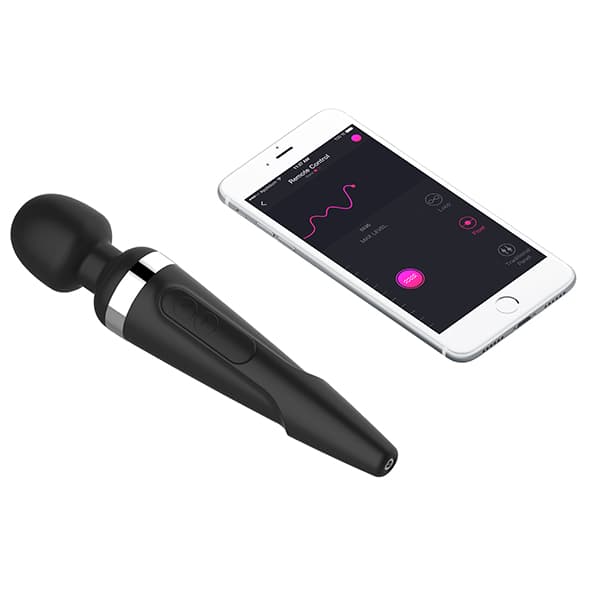 Domi is a long-lasting and powerful wand vibrator. The Domi has been improved in design and is less than half the size of other toys on the market, with a secure grip and more comfortable for hassle-free user experience. The unique G spot stimulation is ideal to pinpoint the g spot area whenever you need it. The toy will deliver vibrations of your choice at the touch of a button. The powerful wand reinforced neck will allow you to apply as much or as little pressure as you want. The wand head also rotates providing intense power. There are 3 vibration levels with 10 patterns automatically built into the toy but you can set up your own as the vibrations can be set up to be synced to react to ambient sound effects or to your favourite music. The Domi can be controlled via the app and is compatible with Android, iPhones, Windows PCs, and Macs. It is also suitable for long-distance relationships through the app.  
Svakom – Connexion Series Vick Neo App Controlled Prostate and Perineum Massager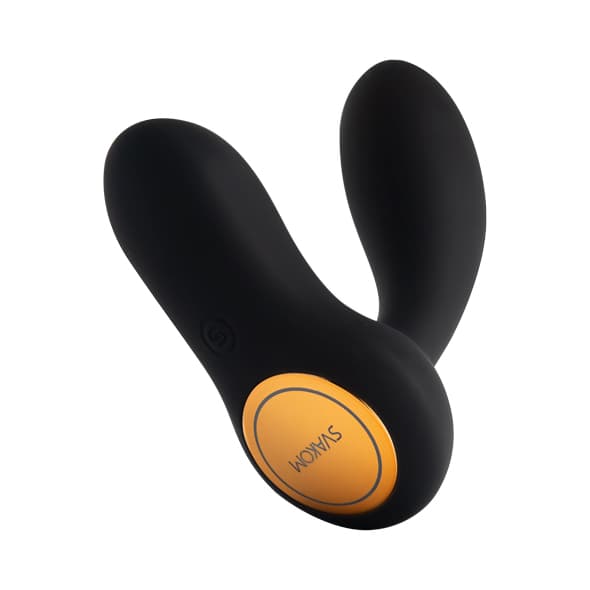 Control your partner's pleasure from anywhere at any time via the app. Vick Neo is a prostate and perineum massager that was designed with a perfect angle so once fitted in, it will target both the perineum and prostate for the male. The female can also use it on the clitoris or g spot simultaneously. Enjoy long distance sex or connect to 2D interactive video allowing you to sync your favourite video to take you to better and bigger heights. You can also enjoy webcam interactive which is ideal for performing on cam. Vick Neo has 2 powerful motors built in and offers 7 modes with 5 levels of intensity which have 35 different ways to help you play and reach a new pleasurable experience. The adult sex toy is a waterproof material so you can use it in the shower or bath, and it is also super easy to clean. The toy also features LED illuminating lights that syncs to the vibrations under app control for visual display. The charging time takes 1 hour and can be used for up to 2.5 hours. A couple can enjoy great pleasure with this nifty toy. 
Rimba – Athens – Vibrating Kegel Balls + Remote Control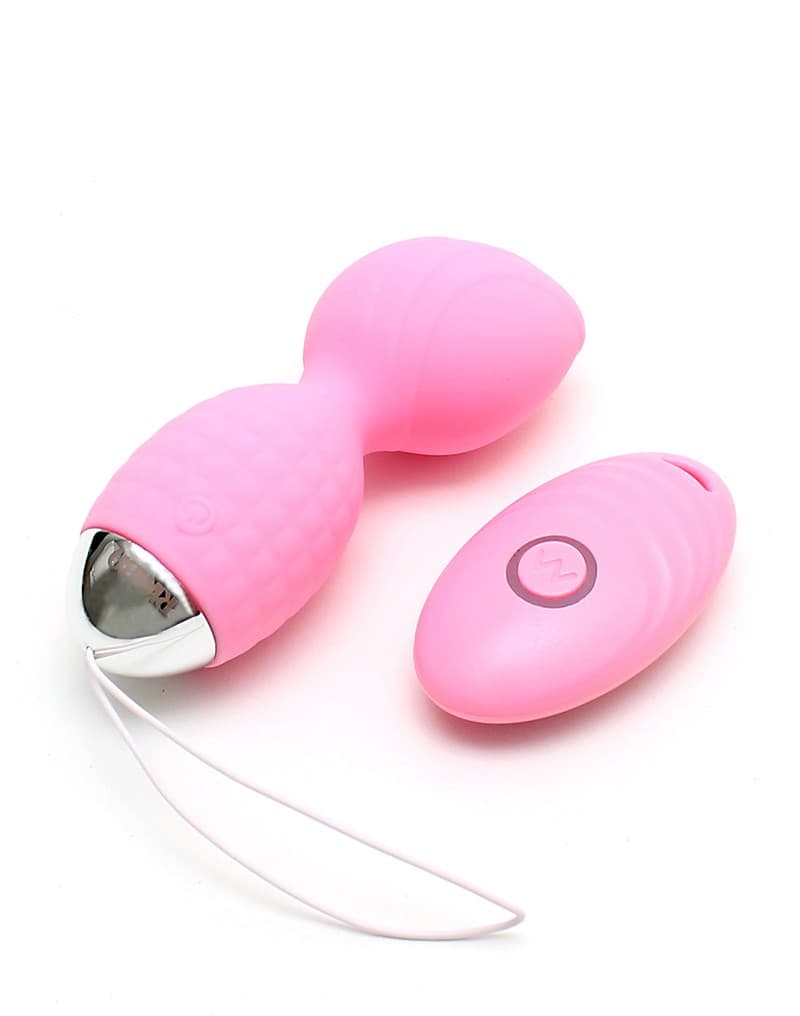 Get great rewards of a strong pelvic floor and enjoy vibrations with our Athens vibrating Kegel balls. The rechargeable Kegel balls are operated by remote control. The device is worn inside the vagina which gives stimulation for an easy way to boost muscle toning and intense orgasmic pleasure. The unique shape of the Athens vibrating Kegel balls floor exerciser is precisely targeting the pelvic muscles for them to get stronger. Wear the toy for a few minutes each day and increase the duration of your training. It is very helpful during and after pregnancy and for enhancing your love life for you and your partner. The silicone Kegel balls vibrations and stimulations will encourage your pelvic muscles to contract and with regular use will give you long lasting orgasms and tighten your vagina area. The remote is easy to use, the toy is also waterproof and weighs only 0.290. Carry your toy anywhere in the world as it is discreet, lightweight, and safe to use. This product is recommended by Karma Tantric.
Satisfyer Curvy 2+ White App-Controlled Clitoral Vibrator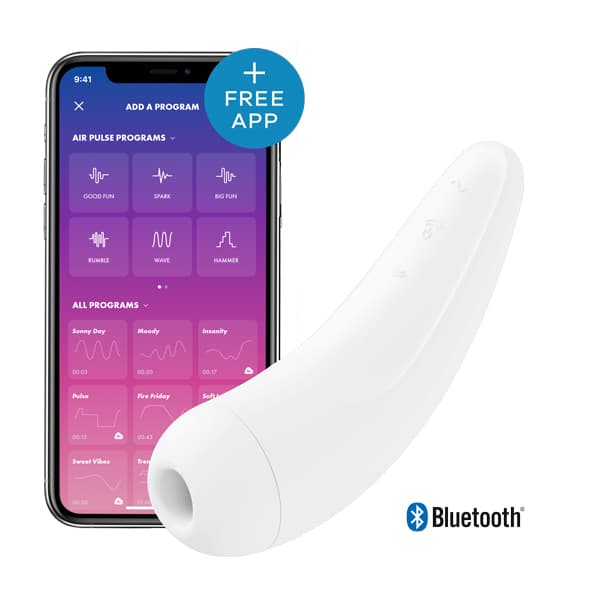 The curvy 2 stimulates the clitoris with a combination of intense vibrations and air-pulse stimulation. The ergonomic design makes it easy to handle and use. It is Bluetooth enabled so it can be controlled via the satisfyer connect app offering endless possibilities for pleasurable and creative play. It is compatible with any Apple smartphone, tablet, apple watch, and android phone. The satisfyer app expands your sexual journey where distance has no bounds. The toy features a soft silicone head and body. Your partner can also join in by controlling the vibrator with the app, by remote, video chat, or live. Achieve breathtaking climaxes with luscious vibrations and pressure wave stimulation. The Curvy 2 + toy is fully equipped with integrated batteries so it can be charged with a USB magnetic charging cable which is supplied with the product. The toy is waterproof so you can take your toy along with you and indulge in a nice bath or a shower. It also comes with a 15 year warranty. Why not give satisfyer curvy 2+ a try and take your love making to a whole new level!
You can view this products here:
https://www.pleasurestore.ie/product/satisfyer-curvy-2-white-app-controlled-clitoral-vibrator/  
Mr. Play Powerful Anal Plug P-Shape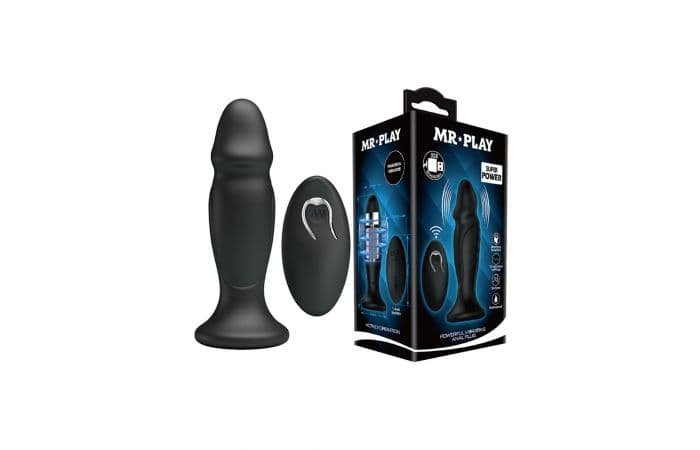 The Mr. play is a powerful black anal butt plug that vibrates. It is the shape of a real penis and has a smooth surface for easy and smooth inserting. The anal plug toy has 12 vibration speeds which can be adjusted using the remote control. The butt plug also has a memory function that will allow the toy to remember the vibration mode you used the most. The toy is rechargeable using the USB rechargeable cable that comes with the toy. By pressing the button, you can switch between the 12 vibration modes. It is waterproof so it can be used effectively in the shower or bath. Why not have some fun with your partner and let him or her control your vibrations with the remote control. You will have lots of pleasurable fun together with this toy! The toy is easy to clean with toy cleaner or mild soapy water. Butt plug toys are an essential part of anal sex and fun. They are safe to use once inserted the right way. Take your anal play to a new level and have more intense orgasms with this great vibrating butt plug.