With COVID-19 now a global pandemic, we are now spending most of our time at home self-isolating and staying 2 metres apart from each other during these difficult times. COVID-19 commonly known as the coronavirus. Coronavirus is spread through airways from person to person via tiny droplets from the mouth or the nose when an infected person coughs or sneezes. While we are all indoors and in quarantine, the sex toy industry has seen a spike in sales across the globe. Global data has seen a 50% boost from original forecasts. Regarding sex toys, they can be used but only in your own home and with nobody else. Washing your hands and cleaning your adult toys is still essential. Sex toys are safe to use once you clean them and use them safely. Learn more about sex and the coronavirus here!
How to reduce the risk of contracting the coronavirus during sex 
Having sex with someone outside of your home or with someone you don't know, will put you at risk of contracting the virus as you may not know if this person has the virus or not. Here are some tips to help you reduce your risk:
Only have sex with your partner once they do not have symptoms or do not have the virus.
Do not have sex with anyone outside of your home.
Avoid kissing anyone outside of your home and always avoid kissing someone in your home if they have the virus or have symptoms of the virus. Kissing can pass on the virus.
Masturbation cannot spread the virus, always wash your hands and any of the toys that you used with soap and water for at 20 seconds before and after use.
Take a break from physical face to face interactions with other people, essentially if you have sex to make a living or meet partners online for sex. Consider using sexting, chat rooms, or video dates instead. Always disinfect your touch screens and keyboards if you are sharing with someone else.
While the main advice is not to kiss or have sex with anyone outside of your home, however, if you do it should be as limited as possible. Remember you are putting yourself at risk by having close contact with people outside of your own home. Use condoms to protect yourself.
Wash yourself before and after sex. Always wash your hands with soap and water for at least 20 seconds.
Buying Sex Toys 

There has never been a better time to add a bit of extra joy and spice into your life than a new adult sex toy. Whether it is for self-pleasure or for you and a partner to enjoy, the use of sex toys is a great stress reliever once they are used correctly and safely during this crisis. Once you and your partner have no symptoms or have never had the virus then both partners can enjoy and use sex toys together. There are a wide range of sex toys available on the market today some of these can include vibrators, rabbit vibrators, dildos, anal beads, vacuum pumps, couples sex toys and much more.
Some popular brands include:
B Swish
Fun Factory
Kiiroo
Lovense
OH MI BOD
Buying online
With all the non-essential shops closed until further notice, online shopping is the way to go. It has never been easier to shop online with some companies offering free shipping over a certain price and discreet packaging. Most sex toys are made with different materials, so it is important to understand how to clean your sex toy prior to using it.
All sex toys will come in boxed packaging when it arrives, so once you have opened your product throw away the packaging into a recyclable bin. Coronavirus can live up to at least 24 hours on cardboard and can live up to 72 hours on plastic.
Wash your hands immediately after throwing away your packaging for at least 20 seconds.
Cleaning your sex toys 
Cleaning your sex toy depends on the type of material it is made of and whether it has batteries or not. All sex toys should include the recommended cleaning instructions so these would need to be followed. It is recommended that you can use a mild scent-free soap and water to clean your toys. However, to avoid all risk of contracting COVID-19 you should also disinfect and use a specific cleaner for your toys. Cleaning your toys regularly will keep them free from bacteria and keep the material lasting longer.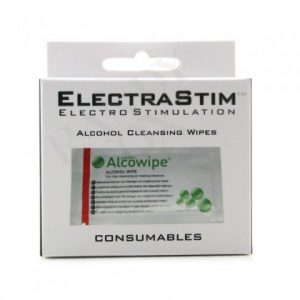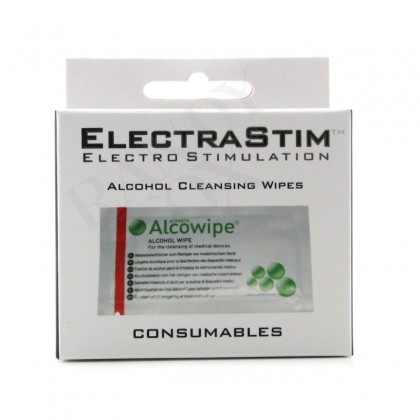 Always clean your toy in between using them on different parts of the body and on another person. Here are some popular cleaning products for taking care of your toys.
Flesh light wash anti-bacterial toy cleaner
Monica sweetheart sex toy cleaner
System jo fresh scent sex toy hygiene cleaner
Electrastim sterile cleaning wipe sachets
PJUR we vibe toy cleaner
Be worry free, virus free, and safe with these toy cleaners. After cleaning your toys, make sure they are completely dry using a paper towel or soft cloth. Always wash your hands for at least 20 seconds afterward.
Info graphic by Pleasurebetter.com

When you should avoid sex
Sex should be avoided if you or your partner have symptoms of coronavirus especially a cough, fever, or shortness of breath. Always avoid kissing and phone your doctor. Sex should also be avoided if you or your partner has a medical condition that could lead to serious illness or even death. Medical conditions would include diabetes, lung disease, cancer, a weakened immune system, and heart disease.
Sexual health services during the coronavirus pandemic 
Unplanned pregnancy 
My options offer information and support for anyone who is experiencing an unplanned pregnancy. The service operates as normal by visiting this website or freephone 1800 828 010.
Contraception services 
Emergency contraception is available at your local pharmacy without a prescription. It can be taken up to 5 days after unprotected sex. All pharmacies are open during the COVID-19 global pandemic.
Contraception prescriptions 
If you require a new prescription for your contraception your doctor should be able to provide this and if you are not able to get a new prescription, your pharmacy may be able to provide you with your contraception if it is appropriate to do so.